Diposting pada: 19 Desember 2021, 01:40h.
Terakhir diperbarui pada: 19 Desember 2021, 01:41h.
Philip Conneller
Baca selengkapnya
Polisi sedang menyelidiki seorang mantan eksekutif di Malta Gaming Authority setelah dia "tertangkap basah" menyalahgunakan informasi internal yang sensitif, The Times of Malta melaporkan.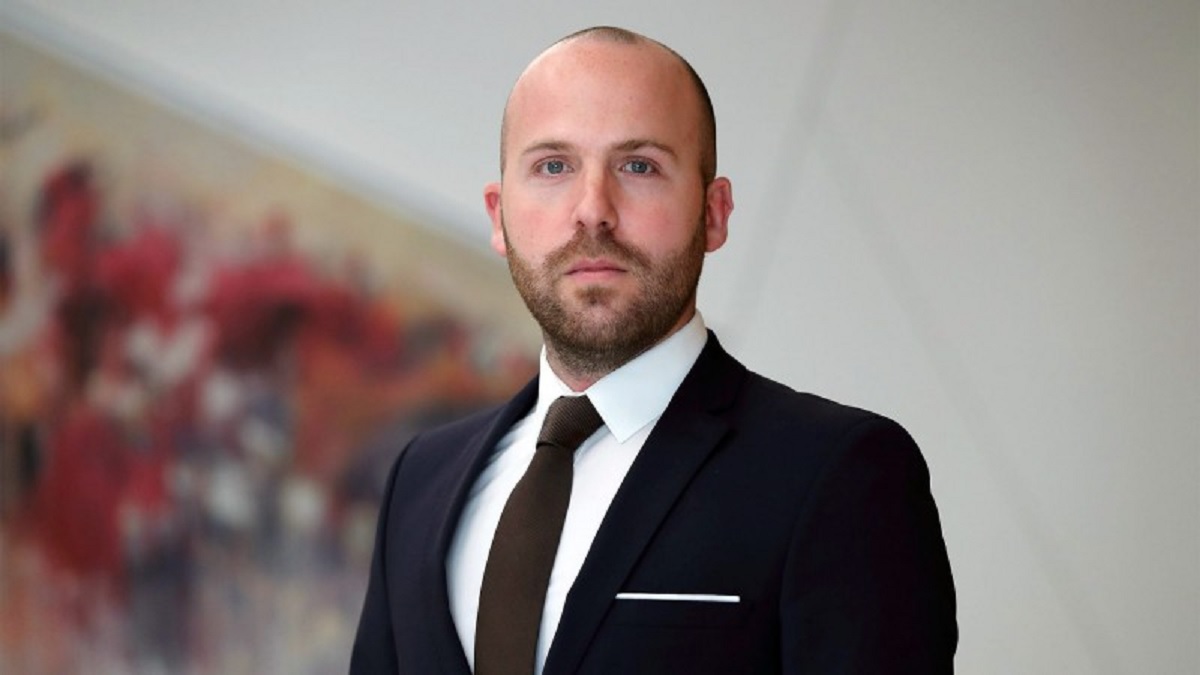 Jason Farrugia mengundurkan diri pada hari Kamis setelah dia diberitahu bahwa dia akan dipecat dan dilaporkan ke polisi karena mengalihkan informasi komersial yang sensitif ke hard drive pribadinya. (Gambar: MGA)
Mantan kepala petugas teknologi badan tersebut, Jason Farrugia, diduga mengakses informasi rahasia dan sensitif secara komersial. Sumber mengatakan kepada Times bahwa pelanggaran itu terungkap setelah peninjauan rutin terhadap perangkat kerjanya menemukan bahwa dia telah memindahkan data sensitif dari server MGA ke akun pribadinya.
Sumber mengatakan agen dari Departemen Investigasi Kejahatan Keuangan Malta sekarang bekerja untuk memastikan apa yang dia rencanakan dengan informasi tersebut.
Dalam sebuah pernyataan, MGA mengatakan Farrugia mengundurkan diri Kamis setelah dia diberitahu bahwa dia akan dipecat dan dilaporkan ke polisi. Dia telah bekerja untuk agensi itu selama sepuluh tahun.
"MGA dengan ini menyatakan bahwa Jason Farrugia, sebelumnya Chief Officer Technology dalam MGA, tidak lagi memiliki koneksi ke MGA dan tidak dapat lagi mewakili atau berbicara atas namanya," kata regulator.
Regulator Terkena Skandal
Ini adalah skandal terbaru yang mengguncang MGA, yang bertanggung jawab untuk mengawasi yurisdiksi perjudian online terkemuka di Eropa dan industri yang bertanggung jawab atas 12 persen dari PDB negara pulau kecil itu.
Mantan CEO agensi Heathcliff Farrugia (tidak ada hubungan – Farrugia adalah salah satu nama keluarga paling umum di Malta), mengundurkan diri pada Januari setelah dia didakwa melakukan korupsi. Dia dituduh berdagang pengaruh dengan Yorgen Fenech, pemilik kasino dan pengusaha yang dicurigai terlibat dalam pembunuhan jurnalis Daphne Caruana Galizia.
Caruana Galazia meninggal dalam serangan bom mobil pada Oktober 2017. Polisi yakin dia dibunuh karena dia sedang menyelidiki korupsi pemerintah terkait dengan pemberian kontrak energi ke sebuah perusahaan yang dikendalikan oleh Fenech.
Fenech adalah salah satu orang terkaya Malta. Dia ditangkap saat mencoba melarikan diri dari Malta di kapal pesiarnya pada Februari 2019 setelah seorang yang disebut "perantara" dalam pembunuhan Daphne Caruana Galizia mengidentifikasi dia sebagai orang yang memerintahkan pembunuhan itu. Dia menyangkal tuduhan itu.
Saat menyelidiki Fenech, polisi menemukan percakapan yang memberatkan antara Farrugia dan pemilik kasino di telepon yang terakhir.
Status Di Bawah Ancaman
Menurut pihak berwenang, Farrugia memberi Fenech informasi sensitif secara komersial tentang operator kasino saingan.
Tidak jelas apakah Farrugia dituduh menerima suap karena memberikan informasi. Investigasi awalnya dirahasiakan untuk menghindari merusak reputasi Malta sebagai yurisdiksi game, sampai terungkap oleh The Times of Malta.
Operator telah lama tertarik ke Malta oleh tarif pajak yang kompetitif, sistem peraturan yang menguntungkan, dan keanggotaan UE, yang telah memberikannya layanan keuangan yang lancar dengan seluruh Eropa.
Tetapi negara itu telah menjadi sarang kejahatan keuangan, dan pada bulan Juni menjadi negara Uni Eropa pertama yang masuk daftar abu-abu oleh Satuan Tugas Aksi Keuangan antar pemerintah (FATF).
Penurunan pangkat tersebut dapat memiliki dampak yang signifikan bagi perekonomiannya, termasuk industri game online, karena sektor perbankannya menjadi kurang gesit dan lebih mahal untuk dilibatkan. Sekarang, perusahaan yang berbasis di Malta akan dianggap memiliki risiko lebih tinggi dan akan dikenakan lebih banyak birokrasi keuangan.
Ini akan membatasi daya tariknya sebagai yurisdiksi game online dan bagi investor pada umumnya.